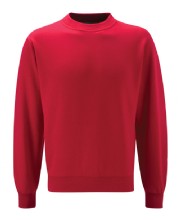 An overview
School uniform plays a valuable role in contributing to our values and delivering a sense of community in our school. Our school uniform policy is based on the notion that school uniform supports effective teaching and learning since it:
*· Promotes a sense of pride in the school in line with our vision and values
*· Engenders a sense of community and belonging towards the school
*· Supports positive behaviour and discipline
*· Is practical and smart
*· Identifies the children with the school and encourages identity in the school
*· Protects children from social pressures to dress in a particular way
*· Makes children feel equal to their peers in terms of appearance and helps nurture cohesion between different groups of children
*· Ensures children of all races, backgrounds and diversities to feel welcome
*· Is regarded as suitable wear for school and good value for money by most parents
*· Is designed with health and safety in mind
You can order school uniform online at Your School Uniform just click here. or contact Customer Services on 0844 2721888.
We aim to delivere a uniform policy that reflects the school's commitment for an inclusive and diverse community. For more information please read our full Uniform Policy here.